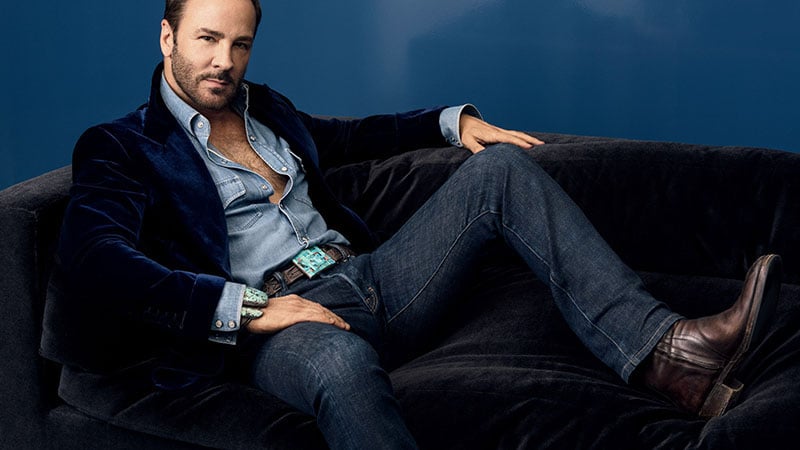 From hippies to cowboys, indie rockers to preppy jocks, jeans are the one item of clothing that has transcended time and genders. A pair of jeans is an important wardrobe must-have for every type of man. Traversing all social and economic divides and the ultimate go-to on casual Friday, it pays to give a little consideration to this all-rounder. To assist you in your search for the next ultimate pair, we've put together a guide to the best jean brands for men. No matter your taste or budget, we'll help you find the brand that's right for you.
APC
After 25 years of radicalism, APC raw denim is still here with more styles to choose from, including stonewashing and stretch denim. The brand is known for its minimalist designs, its garments featuring clean lines and simple patterns. Their jeans are popular among denim enthusiasts, but unlike the products of many companies who use Japanese selvedge denim, they are also slim cut and fashionable.

Acne Studios
Acne Studios is a multidisciplinary luxury fashion house which specialises in men's and women's ready-to-wear fashion, as well as footwear, accessories and denim. The collections are defined by founder and creative director Jonny Johansson's signature juxtaposing design and attention to detail, with a focus on tailoring and eclectic use of custom-developed fabrics and materials.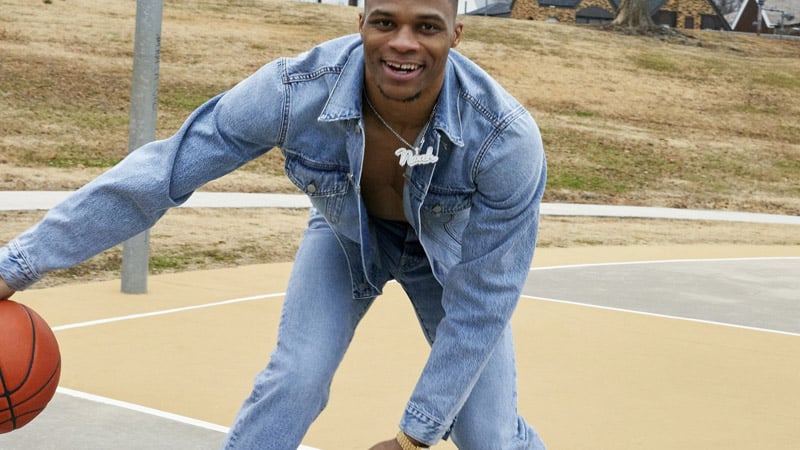 AG Jeans
Adriano Goldschmied is an Italian fashion designer who is known as "the Godfather of denim". AG Jeans focusses their efforts on seamlessly integrating complete collections that reflect the true sensibility of the brand: chic, sophisticated and classic. Not only will you look good in these jeans, but you can feel good too knowing that AG is dedicated to being socially active and responsible. Whether it's their Ozone Technology and use of eco-conscious fibres, or their partnership with the charity, they are committed to making a difference.

Albam
Founded in 2006 and characterised by their timeless utilitarian design and high-quality construction, Albam is a contemporary menswear brand. Working with some of Europe and the UK's finest artisans and factories, they produce four collections a year of modern, original essentials that combine understated designs with great fabrics, fits and finishes.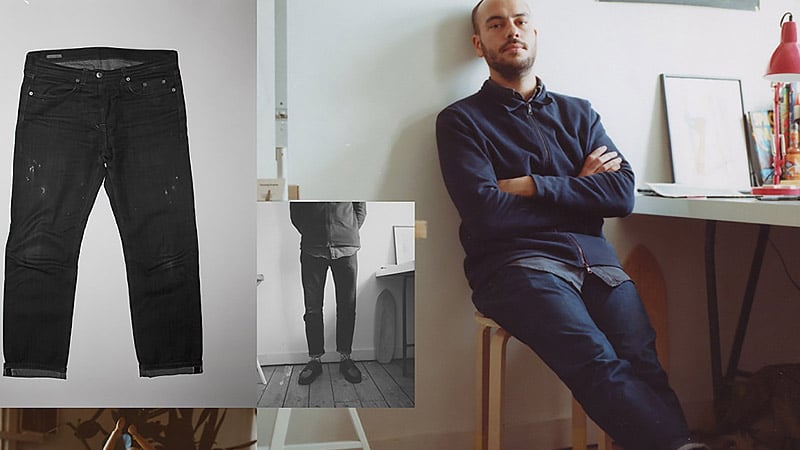 All Saints
All Saints is a British fashion retailer that sells menswear, womenswear apparel, footwear and accessories. Their men's jeans are renowned for their authentic denim and expert craftsmanship. They stock everything from hallmark skinny-fit Cigarette styles, to straight skinny Rex jeans. In addition to clothing, AllSaints is also active in social causes and public service.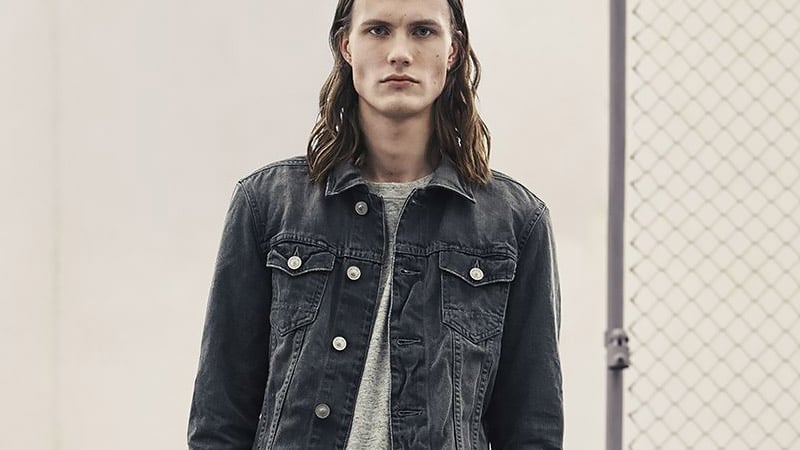 AMIRI
AMIRI is based on designer Mike Amiri's fundamental ties to the rebellious spirit of the Los Angeles youth and California lifestyle. The line brings luxury standards to a rock 'n' roll aesthetic. Materials are derived from the finest mills in Japan and Italy, then hand-treated in Los Angeles under the supervision of the team. Much of their collection undergoes individual processing, creating a unique and undeniable spirit in every piece.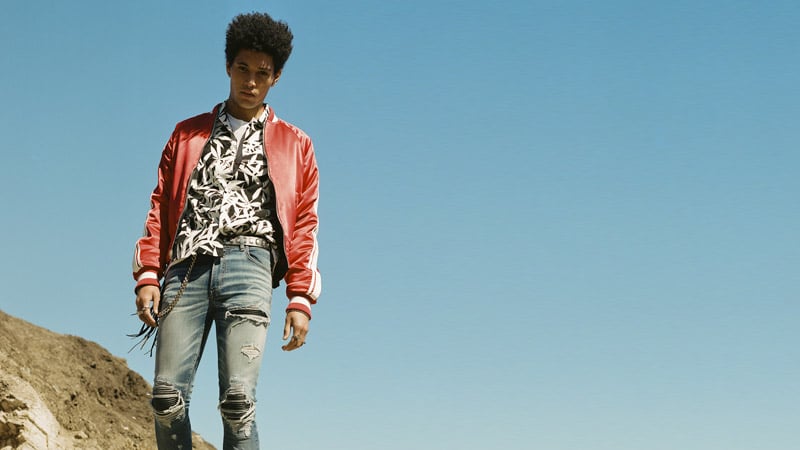 Balenciaga
Balenciaga is a luxury fashion house that has a reputation as a couturier of uncompromising standards. Simple lines create streamlined silhouettes in Balenciaga men's denim. Expect the collection's lavish urban wear style to feature a palette of deep, inky hues as well as elegant materials. The label's understated detailing and expert workmanship complete the look.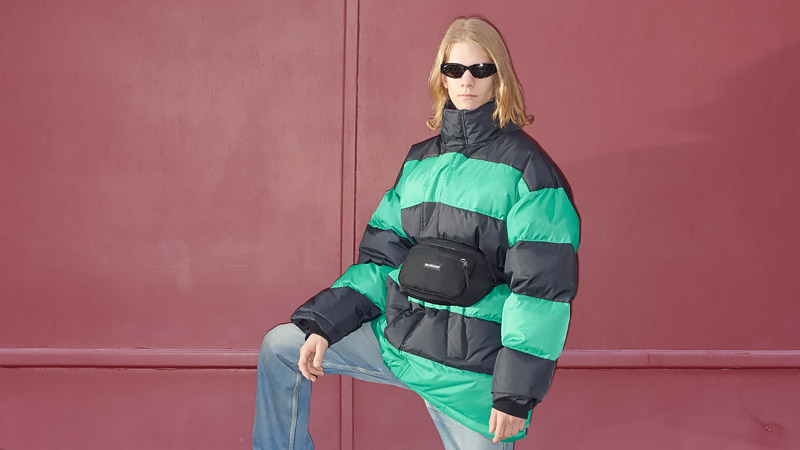 Balmain
Balmain men's denim sees classic tailoring meet biker-inspired edginess. Olivier Rousteing wears his iconic black skinny jeans daily—so you can be certain that his men's jeans are made to be in a class of their own Whether biker, skinny or ultra-skinny, their black, indigo or white jeans are perfectly distressed, faded and cut, channelling Rousteing's passion for rock styling.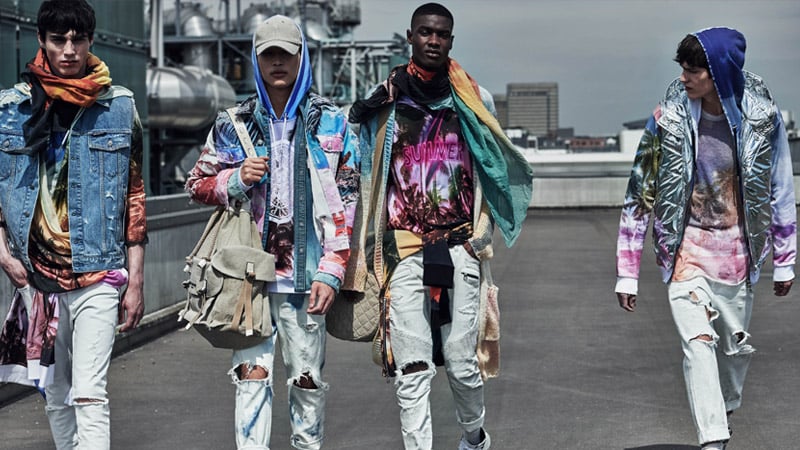 Belstaff
Available in a variety of fits, Belstaff's collection of men's jeans and trousers all share the same versatile and sturdy nature. Classic denim jeans and cotton trousers are also accompanied by a selection of leather trousers – perfect for riding. Shop from their wide range of luxury heritage clothing.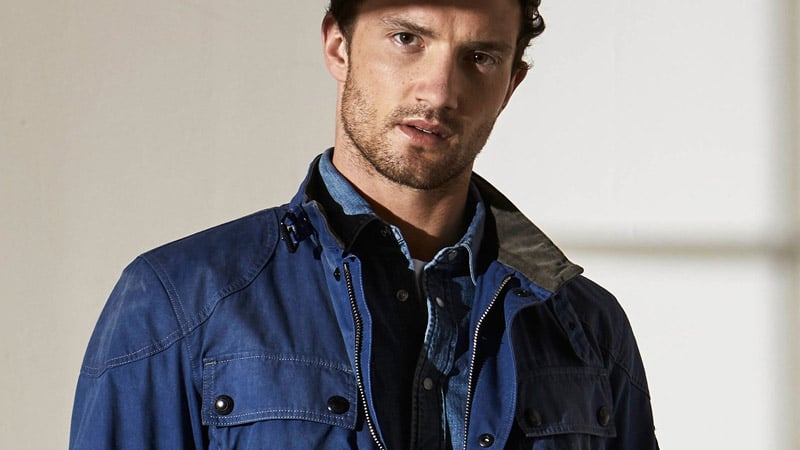 Berluti
It has been more than 120 years since Alessandro Berluti put his name on the label's first pair of shoes. From the very beginning, Berluti has stood apart through its unique combination of technical skill and creative flair, firmly grounded in bespoke know-how. At Berluti, jeans are manufactured following the same rules as those of dress pants. The back pockets and side seams are finished with visible hand-stitching, and calfskin is used for the patinated rear label and ticket pocket. Discover the world of Berluti; elegance, creativity, craftsmanship.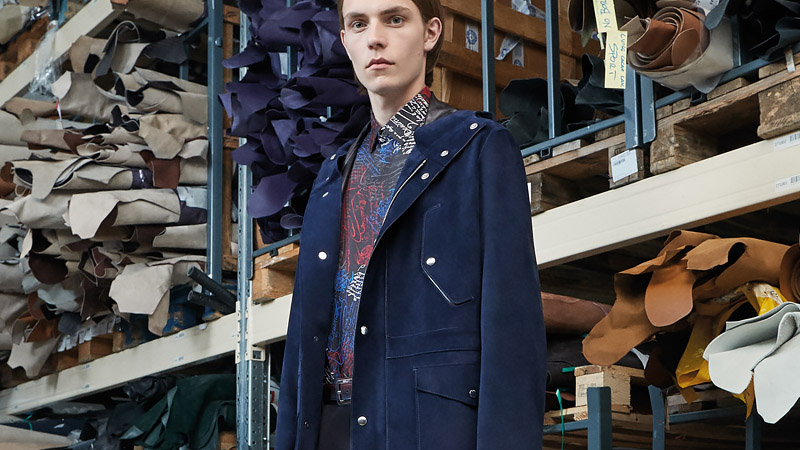 Brunello Cucinelli
Fashion brand Brunello Cucinelli sells menswear, womenswear and accessories, all products of which are handmade in Italy. The modern style of Brunello Cucinelli's pants and jeans combine precious and informal lines and tissues. Plus, the label donates 20% of profits to its charitable foundation, so you can feel good knowing your money is contributing to a good cause!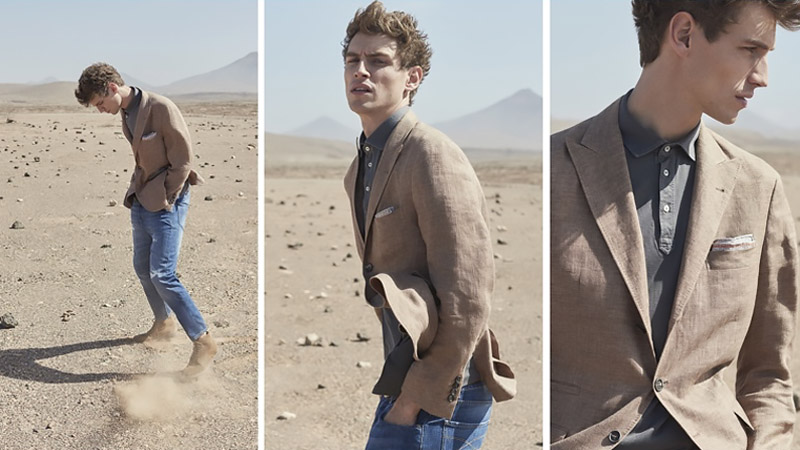 Calvin Klein
American luxury fashion house Calvin Klein specialises in leather, home furnishings, perfume, jewellery, watches and ready-to-wear. Calvin Klein is the casual expression of modern American Designer lifestyle. Shop their iconic, youthful range of classic, clean-cut styles redefined for the modern wardrobe. Their designs will take you from weekend dates to nights out, and beyond.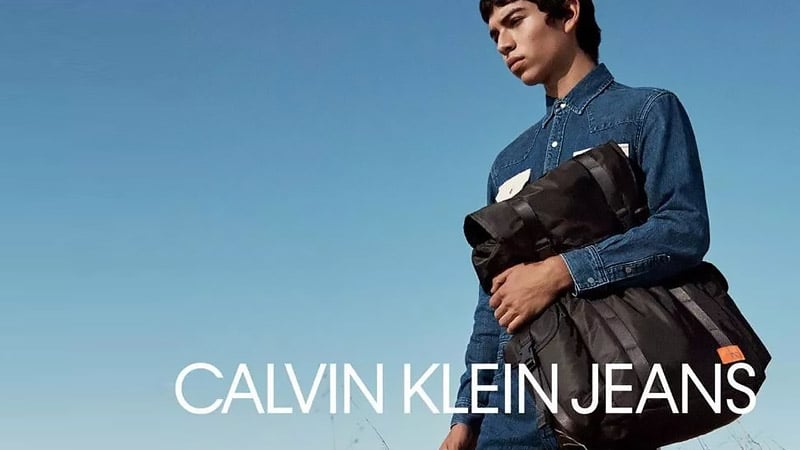 Canali
Luxury menswear brand Canali is a paradigm of Italian craftsmanship. Equilibrium resounds throughout their collection, wiping away all prior notions of casual and formal wear. At the heart of heritage and innovation, the modern man is free to test the waters of possibility, diving into a new take on modern elegance. Discover how timeless style and contemporary elegance come together to create flawless denim designs.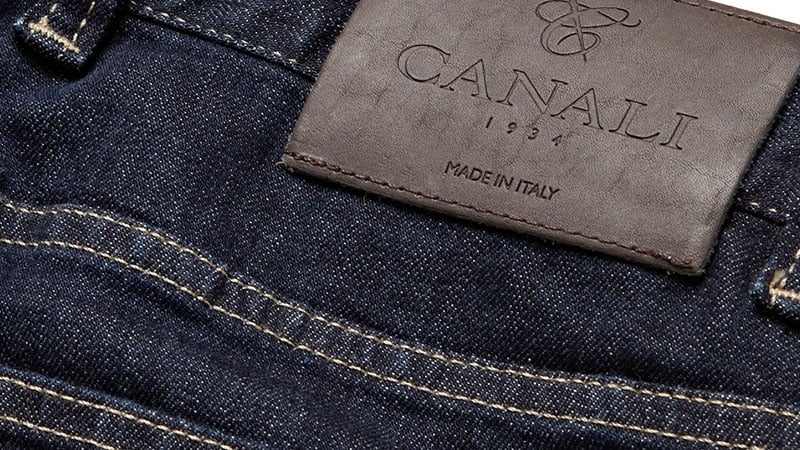 Diesel
Diesel is an Italian retail clothing company best known for its denim; there is a style for everyone in their new collection. High waist or low, straight or wide? Get the one that fits you best.

DSquared2
Channel this label's grunge-inspired spirit in Dsquared2 denim clothing. The eclectic collection includes everything from skinny to regular to distressed and much more. Fusing contemporary high fashion with relaxed casual wear, the brand is known for its strong denim heritage and fearlessly bold motifs. Men's jeans are given Dean and Dan Caten treatment with premium fabric and precision cuts. Do denim the Canadian way in bright shades and classic black with DSquared2.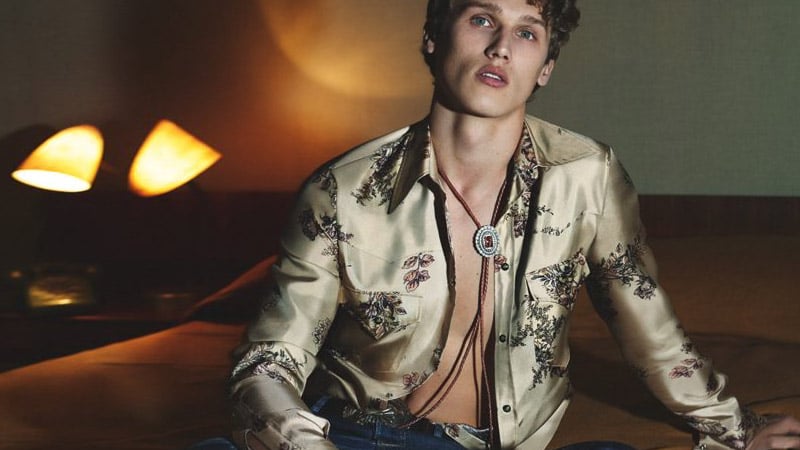 Dunhill
Founded by Mr Alfred Dunhill in 1893, and originally making motoring accessories, Dunhill has grown into a classic British luxury brand. The menswear collection is marked by understated elegance, representing modern updates on the brand's heritage. You're certain to find your perfect pair of pants or shorts with Dunhill's collection of denim.

Dolce & Gabbana
Jeans were originally created for miners, but we recommend you stay out of the pit if yours are by Dolce & Gabbana. With signature motifs, impeccable Italian craftsmanship and expert distressing – your opulent style choices would be completely wasted under a layer of dust. As with everything Domenico and Stefano design, their men's collection displays characterful pieces with a unique contemporary charm. In short, Dolce & Gabbana men's denim is tailored to emphasise the masculine frame, making it perfect for all types of looks.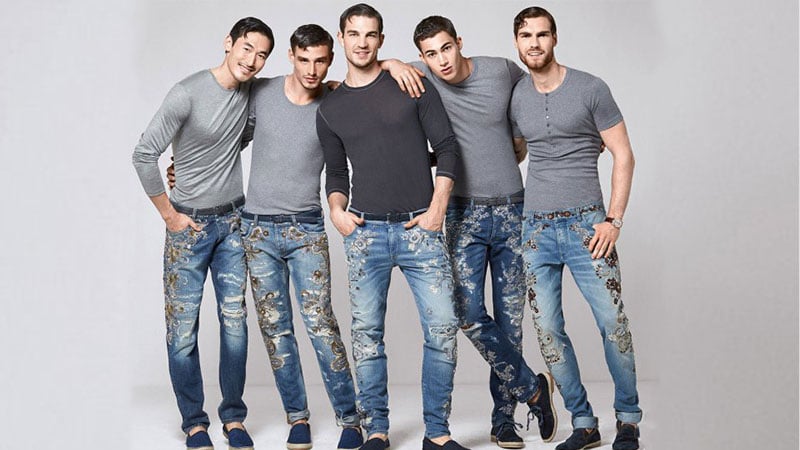 Edwin
Edwin is a forward-thinking denim brand priding itself on innovation and continual progression in design and fit. They blend their Japanese background, craftsmanship and expertise with a European contemporary flavour, vision and attitude. The home of denim, Edwin uses exclusive fabrics, unique technology and processes true to the brand's heritage. Their styles are classic and modern, including slim fit, straight leg, tapered jeans and many more.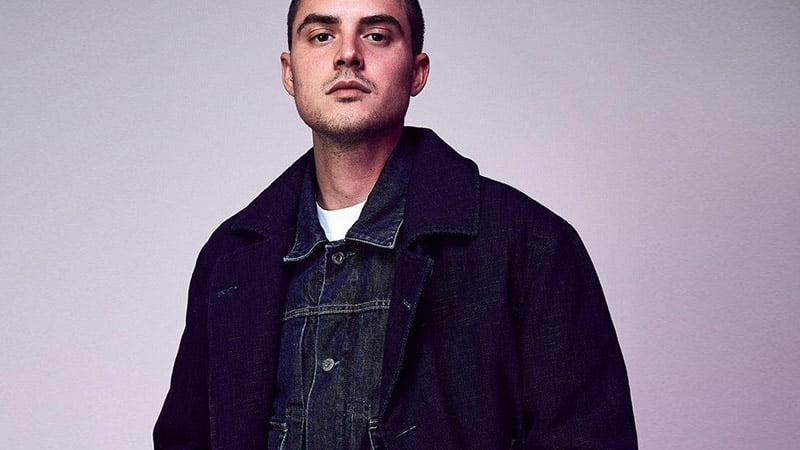 Fendi
Founded in 1925 by Edoardo and Adele Fendi, the brand is now guided by Silvia Venturini Fendi – creator of the famous 'Baguette' bag – and Karl Lagerfeld, who is playfully known as "the sixth Fendi child." Alongside ski and sports, the brand's ready-to-wear and shoe collections are defined by colour, playful proportions and use of embellishment. Fendi has taken over denim and let's face it, you can never have too many pairs of jeans. Say goodbye to the skinny jeans and adopt the looser shape of now, with turned up hems and a Fendi logo. Further, if you really want to embrace logomania, match with a logo-printed denim jacket.

Frame
Frame is a label that merges the heritage and quality of manufacturing in Los Angeles with a distinctly European aesthetic. Their collections take inspiration from a French way of "dressed up casual" embodied by the style icons of the '70s. Since the label's inception in 2012, Frame has rapidly advanced from the off-duty model's favourite denim brand to a fashion house that creates four ready-to-wear collections each year. Frame is known for its American craftsmanship, coveted wardrobe classics and its loyal following.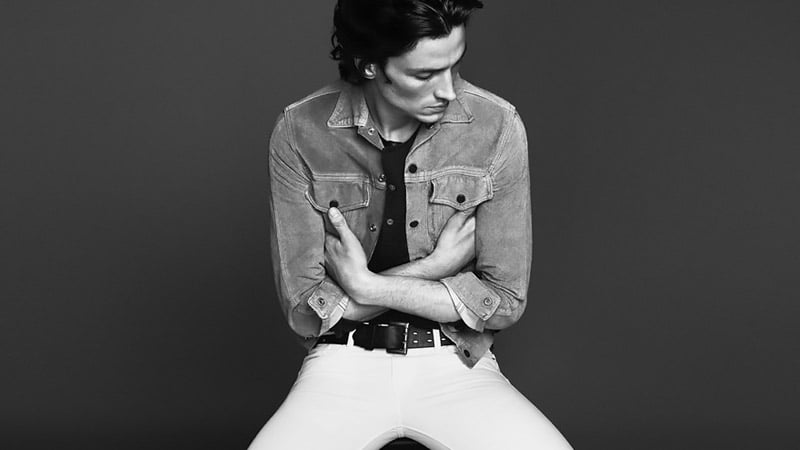 Givenchy
Givenchy for men explores a dark and daring aesthetic. Juxtaposing polished tailoring with contemporary streetwear, the label features avant-garde prints, gothic detailing and refined materials. Explore the reinvigorated collection of Givenchy men's clothing, as well as the opulent bags and shoes that the brand is best known for. Its contemporary design features experimental cuts and details.

G-Star Raw
Dutch designer clothing company, G-Star specialises in making raw denim—unwashed, untreated denim. Inspirations of their garments come from vintage military clothing from around the globe, including special pockets constructions and the use of trims. They also promote the inherent beauty of denim by creating washes and treatments that bring out its unique characteristics and qualities.

Gucci
Innovative, influential and progressive, Gucci is reinventing a modern approach to fashion. Under the contemporary vision of creative director Alessandro Michele, the house has redefined luxury for the 21st century, further reinforcing its place as one of the world's most desirable fashion labels. Gucci products mark the pinnacle of Italian craftsmanship and are unmatched for their quality and attention to detail.

Hugo Boss
Synonymous with modern luxury, Hugo Boss' collections are brimming with razor-sharp cuts and premium fabrics. They include smart casual wear as well as signature tailoring. Hugo Boss believes that the good pair of jeans starts with the perfect fit. Choose from their wide range of flattering and distinctive washes, colours, cuts and fabrics. You're sure to find something to suit your style.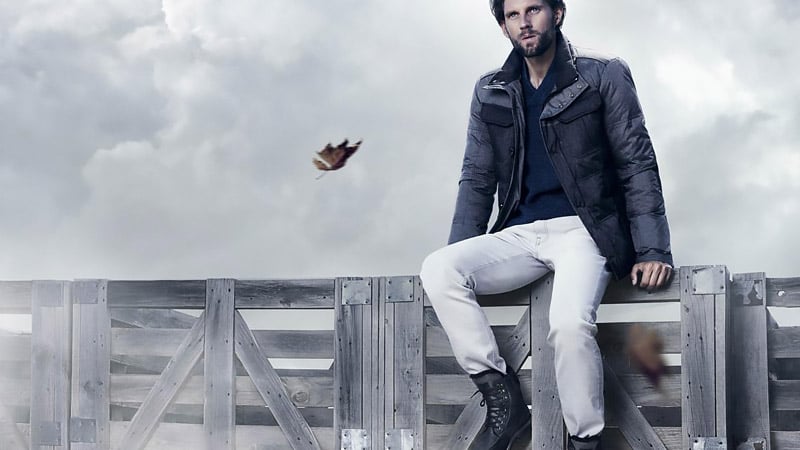 Isabel Marant
The collection of Isabel Marant Étoile denim clothing embodies the label's effortless Parisian style. The luxury menswear line follows in the footsteps of its renowned womenswear — expect colourful knits in addition to plenty of eclectic prints and patterns. Easy-going shapes with distinctive detailing are crafted from refined fabrics with sleek finishes and gently faded washes. To sum up, bohemian prints and rocker cool designs capture Isabel Marant Étoile's carefree look in their range of denim clothing for men.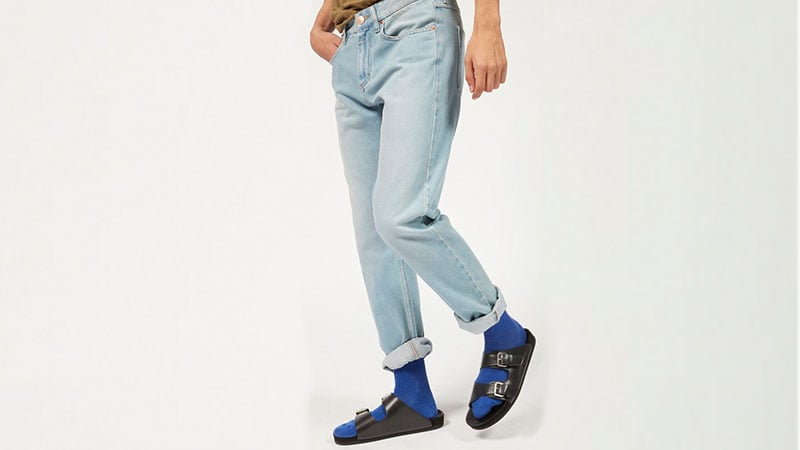 Ksubi
Founded in 1999, Ksubi is undoubtedly one of the most coveted Australian fashion brands in the world. Having built a large presence and cult following globally, the label has been seen on every A-list celebrity with attitude, from Kylie Jenner to A$AP Rocky. Shedding its adolescent identity to become an established brand with a distinct identity, Ksubi has evolved to be of the most respected Australian fashion brands of today. Known for its signature denim and deliberate relaxed style, the brand remains uninfluenced by fashion trends and instead chooses to set its own agenda. Ksubi jeans, cut-off shorts, denim jackets and distressed skirts are the foundation of each collection, sitting alongside a range of premium tops and tees.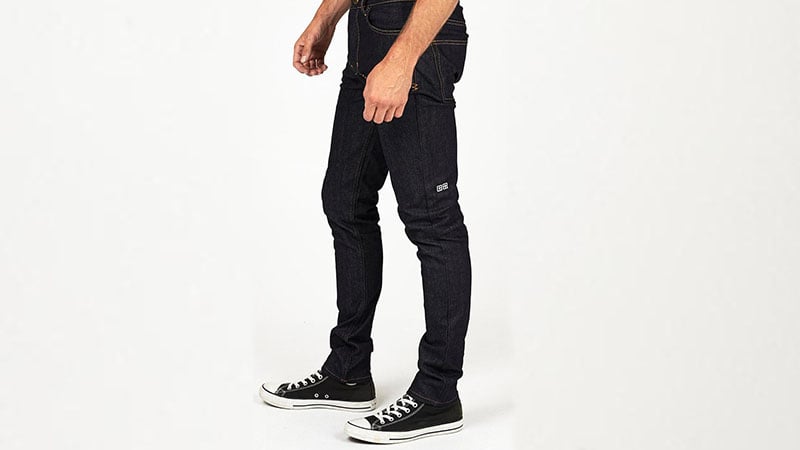 Levi's
Founded in 1853, Levi Strauss & Co. is one of the world's largest apparel companies and a global leader in jeans. Their jeans come in a variety of styles including skinny, slim and straight in addition to bootcut, taper, relaxed, flare and big & tall. Designed for American frontiersmen and worn by Marlon Brando and James Dean, Levi's 501s are an American icon – they are "the jeans that started it all". To sum up, quality is key to their status. Better stitching, finer threads and stronger buttons are just some of the details the brand continues to improve and obsess over.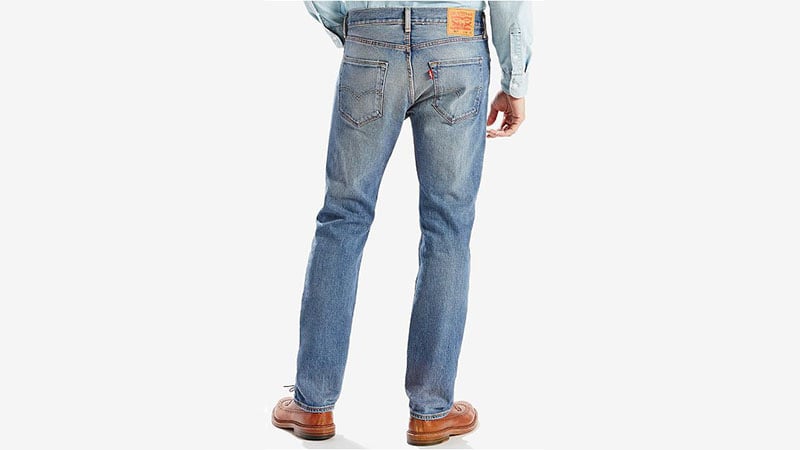 Nudie Jeans
Based in Gothenburg, Nudie Jeans has specialised in premium denim since it was founded in 2001. One thing is for sure, Nudie loves jeans. They live by the philosophy that no other fabric ages quite as beautifully as denim; the longer you wear your jeans, the more attitude and character they acquire. Moreover, Nudie Jeans collaborates with musicians to produce videos, and with Amnesty International on human rights awareness. The brand has an upbeat, youthful edge, underscored by its stylish designs.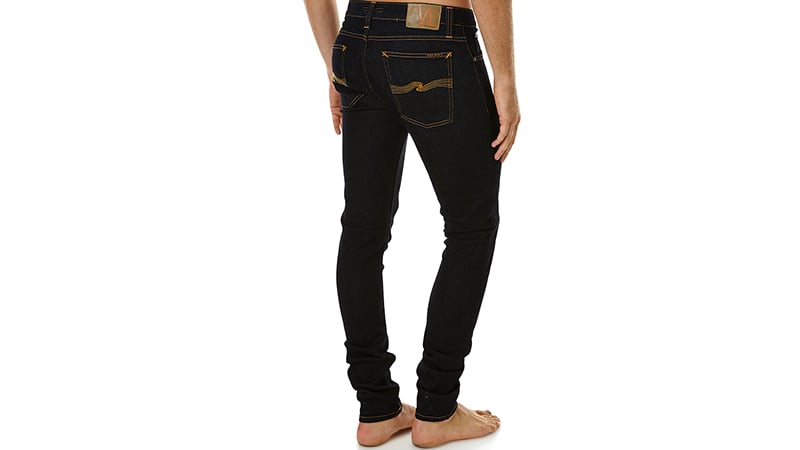 Off-White
The Off-White men's collection elevates a street-style aesthetic with a dose of decadence. Their selection features a variety of innovative designs with an urban streetwear edge. You'll find everything from bold prints and detailing and offbeat washes to more understated and classic designs with a twist. Their selection features a variety of luxe designs that are certainly must-have wardrobe staples.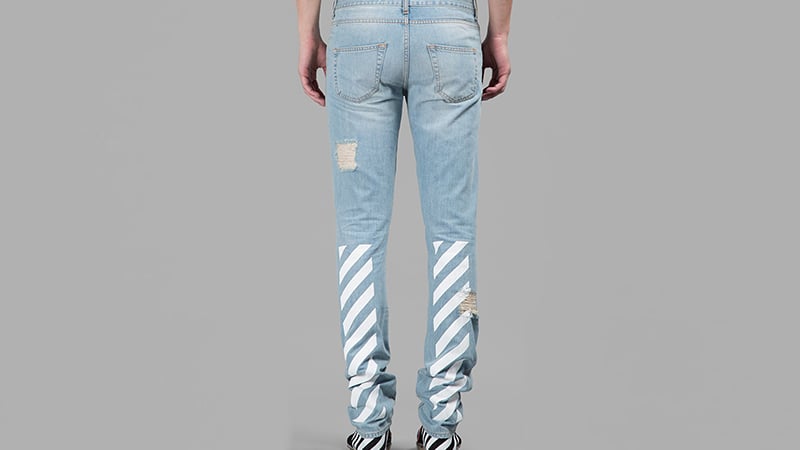 Officine Generale
Officine General draws inspiration from tailored workwear for a precise and understated aesthetic. The label insists on using the finest fabrics such as Japanese selvedge Oxford cloths for their Parisian brand. Muted hues and inky tones dominate their sophisticated collection, while subtle prints add an easy-going twist. Explore stripes, leather and high contrast buttons for an eye-catching finish to these elegant, European-influenced silhouettes.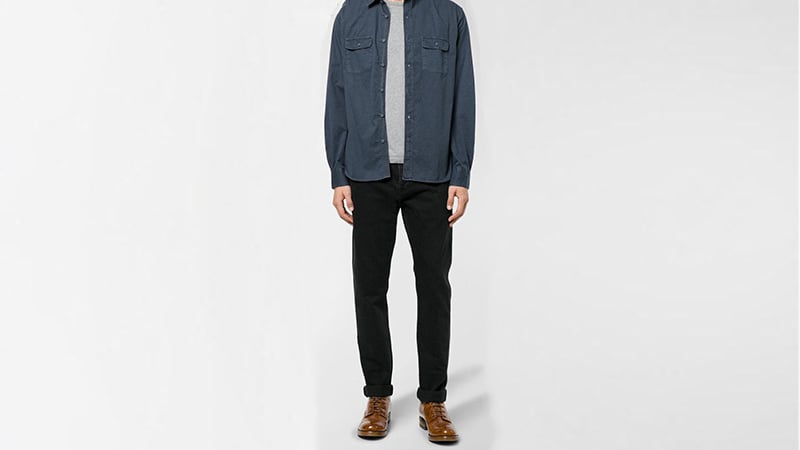 NEUW
Denim clothing from NEUW is characterised by casual basics with streamlined forms constructed from refined fabrics. Experimental dark washes, distressed details and faded finishes reflect the label's rule-breaking urban charm. Their denim collection for men exemplifies a fusion of nostalgic style and modern streetwear design.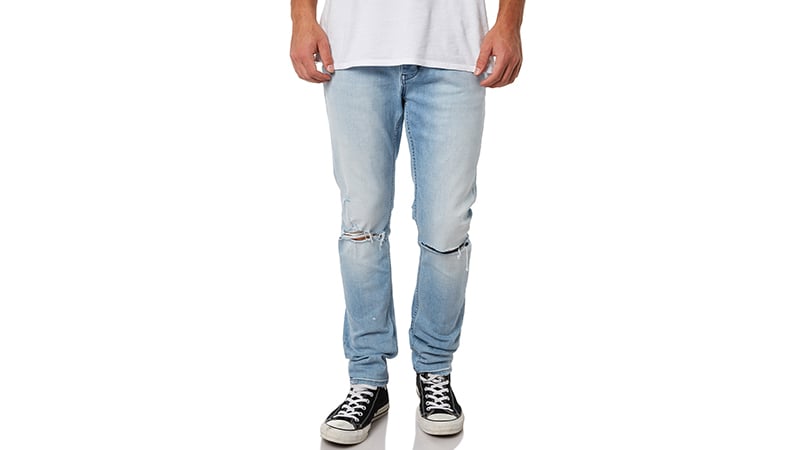 Polo Ralph Lauren
Polo Ralph Lauren combines sharp tailoring with a slick athletic aesthetic. Timeless and sophisticated, the collection reflects the designer's philosophy of glamour. From exquisite hand-embroidered red carpet gowns to chic vintage denim inspired by rustic Americana, it is the epitome of modern style. The collection is a rich palette of pastel shades, jewel tones and primary colours. Expect athletic accents and the label's hallmark logo detailing.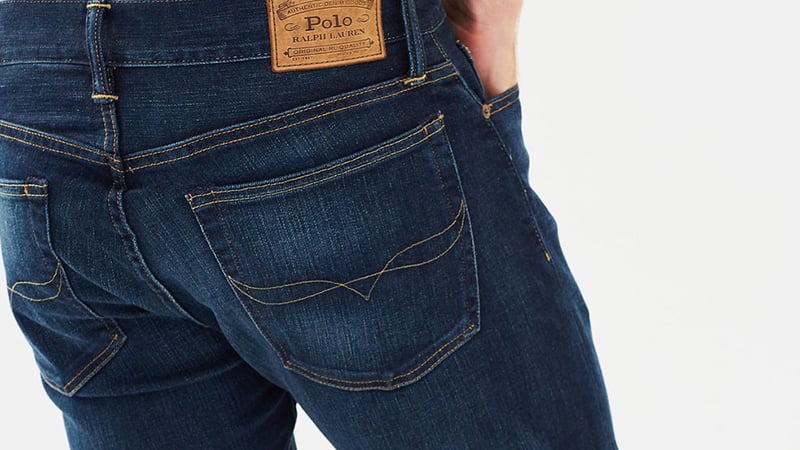 Prada
A byword for Italian luxury, Prada has been an influence on the world of fashion for over a century. With Miuccia Prada steering the ship, the super brand has developed an instantly yet ever-evolving identity that fuses razor-sharp tailoring with touches of whimsicality. Shop Prada's collection of denim for men and find perennially chic styles with impeccable craftsmanship.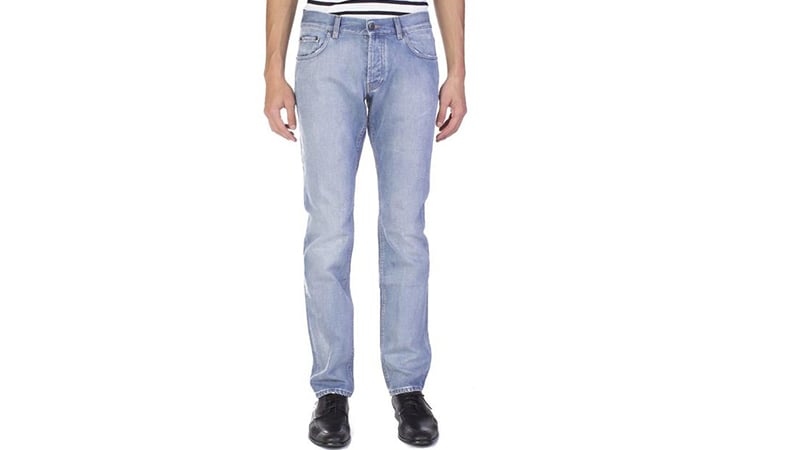 PS by Paul Smith
Including high-quality selvedge denim styles, Paul Smith men's jeans will satisfy any denim fan. Fits range from slim to regular, with a variety of washes and a focus on stretch denim. PS by Paul Smith seamlessly captures the designer's eye for detail, with less formality. Above all, the deconstructed tailoring and beautifully cut garments are the perfect components to create a smart, individual weekend wardrobe. Designed in London, this youthful men's collection is ideal for building a stylish off-duty look.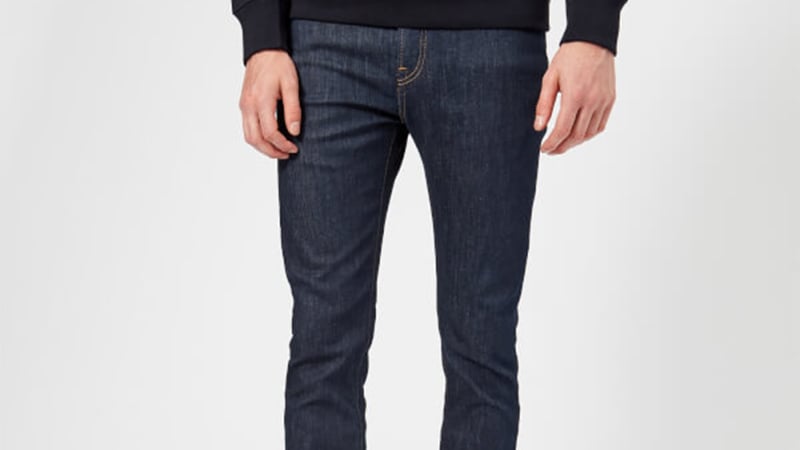 Raf Simons
Raf Simons infuses elegant sophistication with a touch of playful energy and youthful creativity. Launching their menswear line from Antwerp in 1995, the label has kept critics enthralled ever since with their collections which deftly combine faultless tailoring and construction with powerful messages inspired by music, art and youth subcultures.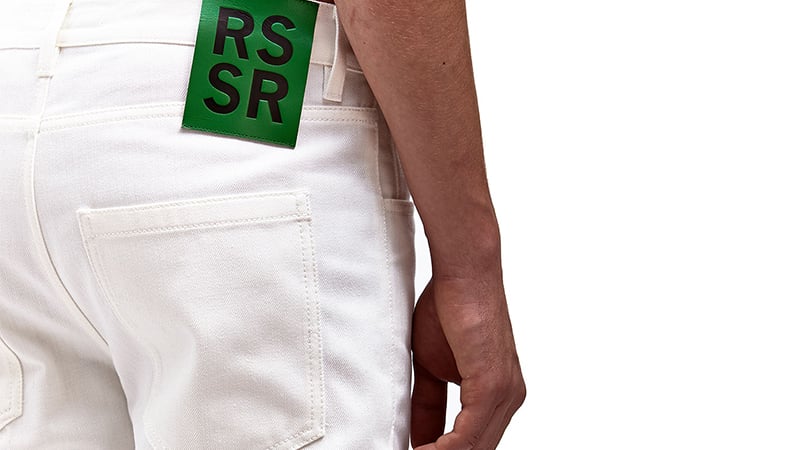 Rag & Bone
From its 2002 origins in New York, Rag & Bone distinguished itself by combining British heritage with directional, modern design. Today, the label has become synonymous with innately wearable clothing that innovatively melds classic tailoring with an edgy yet understated New York aesthetic. Jeans by Rag & Bone certainly typify a brooding, relaxed sensibility. The range pairs rich midnight hues with faded washes and distressed detailing for a hard-edged look. To sum up, you'll find opulent natural materials tailored into streamlined, form-framing cuts.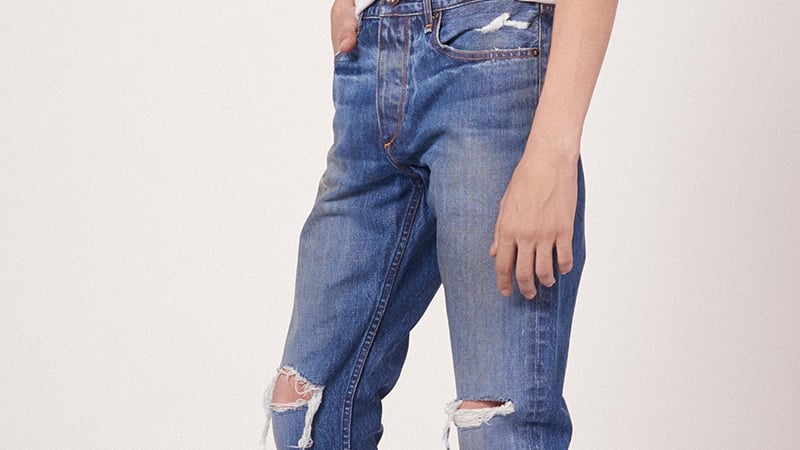 Tom Ford
The men's Tom Ford collection reveals the label's highly regarded and time-honoured approach to opulence. It features immaculately tailored pieces crafted from sumptuous natural materials. In short, expect polished finishing touches such as plush trims, discreet Seventies-inspired accents and a rich palette of jewel tones for Tom Ford's quintessential approach to refinement.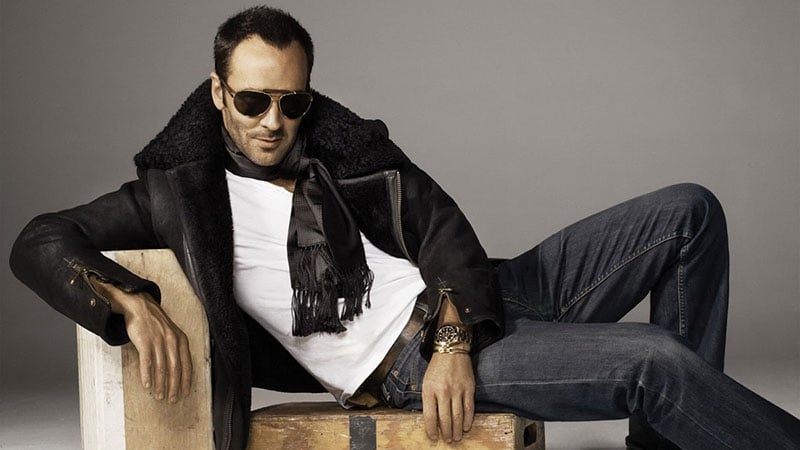 38. Valentino
Founded in 1960 by Valentino Garavani and Giancarlo Giammetti, Valentino is one of the world's most iconic fashion houses. Whether you're looking for a black slim-fit, stonewash straight leg or classic skinnies, Valentino jeans for men bring its impeccable Italian craftsmanship.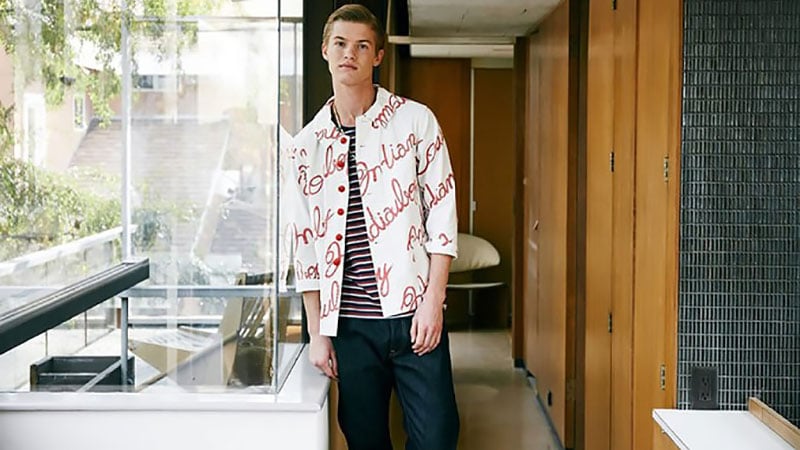 39. Versace
Revamp your wardrobe staples with Versace denim for men. The renowned label is known for their distinctive bold prints and motifs and vibrant palette. In short, you'll find a variety of subtle and statement styles and expect an assortment of hues to suit your look. Versace's collection of pants and jeans will certainly emphasise your masculinity.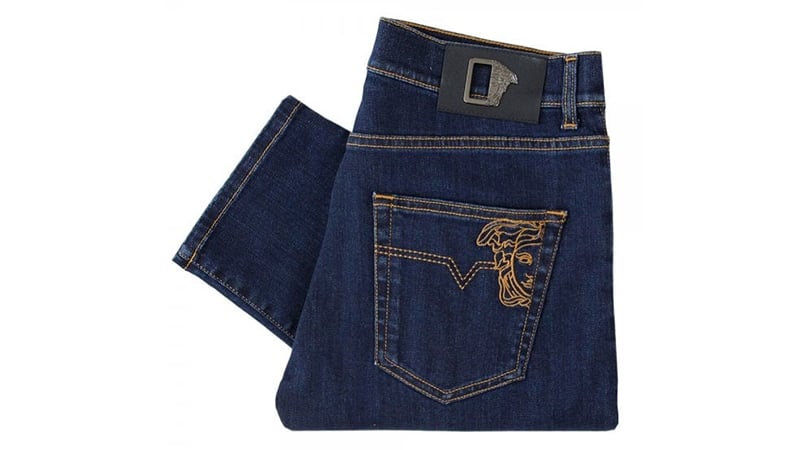 40. Visvim
Founded by Mr Hiroki Nakamura in 2000, Visvim has a strong focus on craftsmanship and carefully sourced materials. Each impeccably made piece is influenced by global travel, especially Native American and classic Americana style. Moreover, this brand has reached cult status with essential premium denim garments and a passion for traditional methods.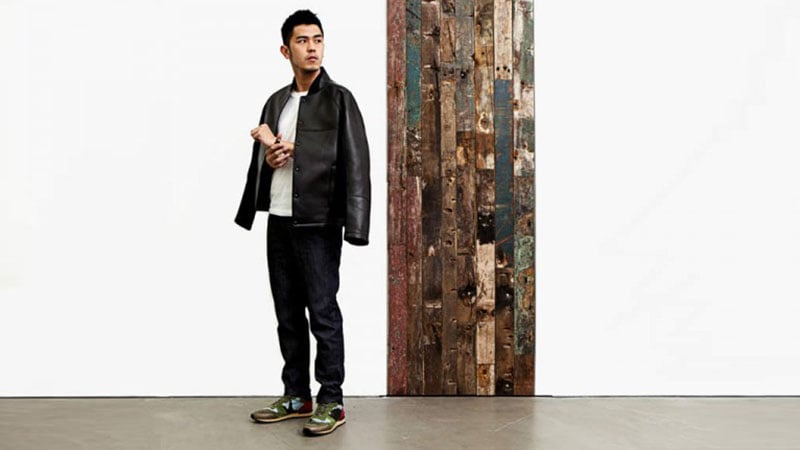 SUBSCRIBE TO OUR NEWSLETTER
Subscribe to our mailing list and get interesting stuff and updates to your email inbox.