If there's one fashion trend that can be associated with an individuals' desire for self-expression and swag, it's none other than "streetwear chic". Apart from being a major trend on Indian and international runways, it's making its way into the wardrobes of fashion-conscious men and women, especially millennials. "Thanks to social media, streetwear has emerged as one of the key wardrobe staples in our day-to-day wardrobe. The #OOTD phenomenon is keeping this streetwear category alive and kicking. People are investing in a spectrum of casual basics and statement streetwear pieces, which they compile to create unique individualistic style statements," says designer Diya Rajvvir.
Evolution


Streetwear is a global trend today and many high-street fashion brands are popularising the trend by designing some very chic street-inspired collections. But how did the trend come about? Designer Sweta Tantia explains, "Streetwear isn't a new phenomenon; it has actually been around for more than 40 years. It's really important to acknowledge that it is a byproduct of wider subcultural movements like hip-hop and skateboarding. What we now call 'streetwear' has been evolving since the 1970s." It's a trend with history. From its evolution on the streets to its presence in the luxury fashion segment, it has grown immensely. Designer Aniket Satam feels that streetwear was born out of the sheer documentation of normcore fashion. "Street styles capture the pulse of urban dressing. Every city has something unique to contribute to its fashion legacy and streetwear is the perfect representation of that style curation. It has its root in subculture ideology. A group of people identify with certain cohesive aesthetics and thus emerges a unique blend of fashion aesthetics," says Satam. Fashion history has some amazing examples of such stylistic movements such as Punk, Greaser, Harajuku Kei, etc – which were all streetwear styles.
Self expression
Just when everyone thinks streetwear cannot get any bigger, it does. For the last few years, it's rise has been one of the biggest stories in fashion. "Each year brings us some interesting trends and 2019 is seen making streetwear the bingeworthy style. Strange silhouettes with crazy detailing are going to be a hit this season and also a lot of relaxed outfits with sheer fabrics," says designer Sayantan Sarkar. Clothes across the spectrum are getting more casual and drawing inspiration from sports and hip-hop culture, thus driving the popularity of items such as sneakers and sweatshirts. "There is a shift in the way people pick their outfits today. They are looking for fashion that increasingly blurs the boundaries between sport, work and travel," says Tantia.

Sarkar further believes that streetwear is a way of living. It is vast and dynamic in nature. It can never be defined, mainly because as it is an expression. Art has blended into streetwear and people are using clothes to express their latent selves. "It's amazing how graphic shapes, bold stripes, graffiti-inspired calligraphy is part of our urban streetwear vocabulary," says Rajvvir.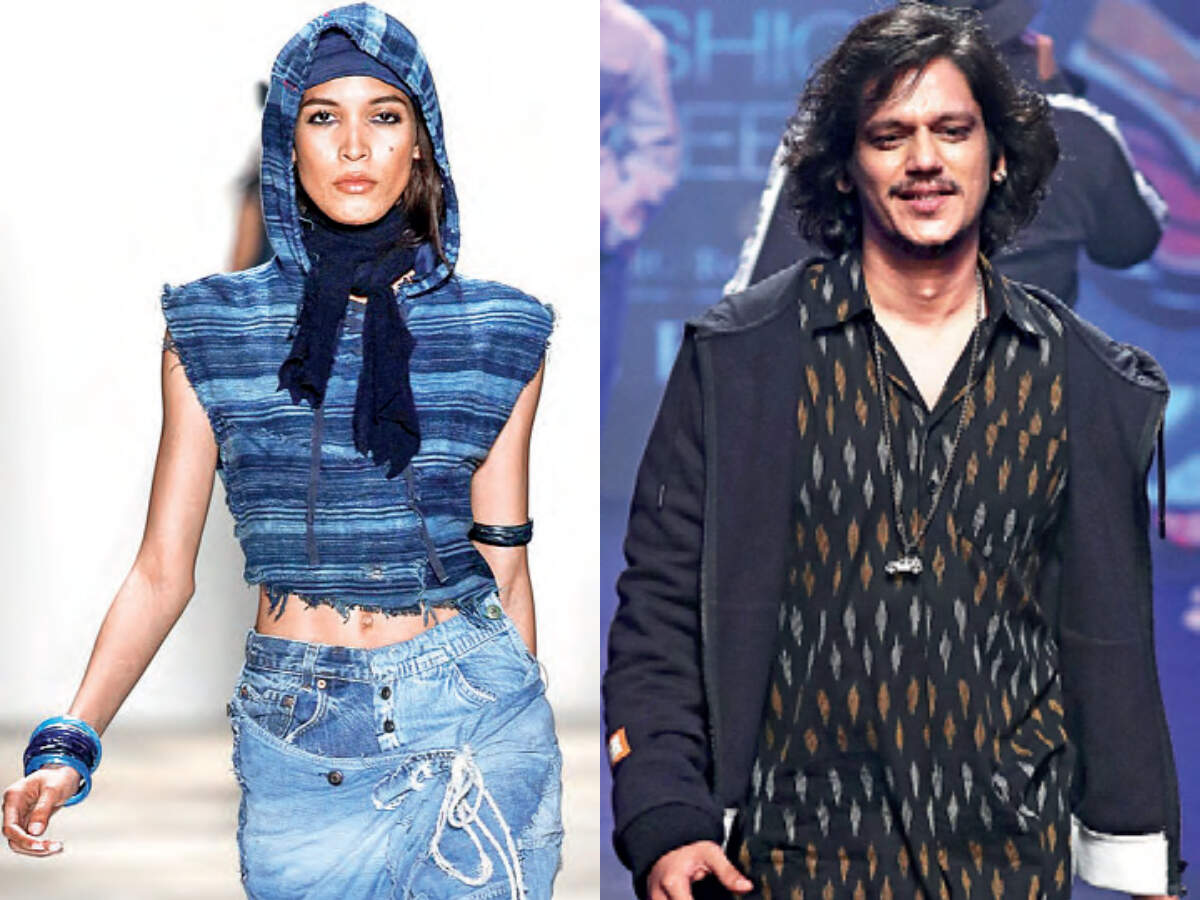 Streetwear is easy-going.

Think sensible and chic styling by teaming up the right pieces together. Know your body type, follow your instincts and never try too hard with street style chic. Overdoing is a strict no-no

— Sayantan Sarkar, designer